The Internet of Things: What it is & How it's Used in Today's Digital World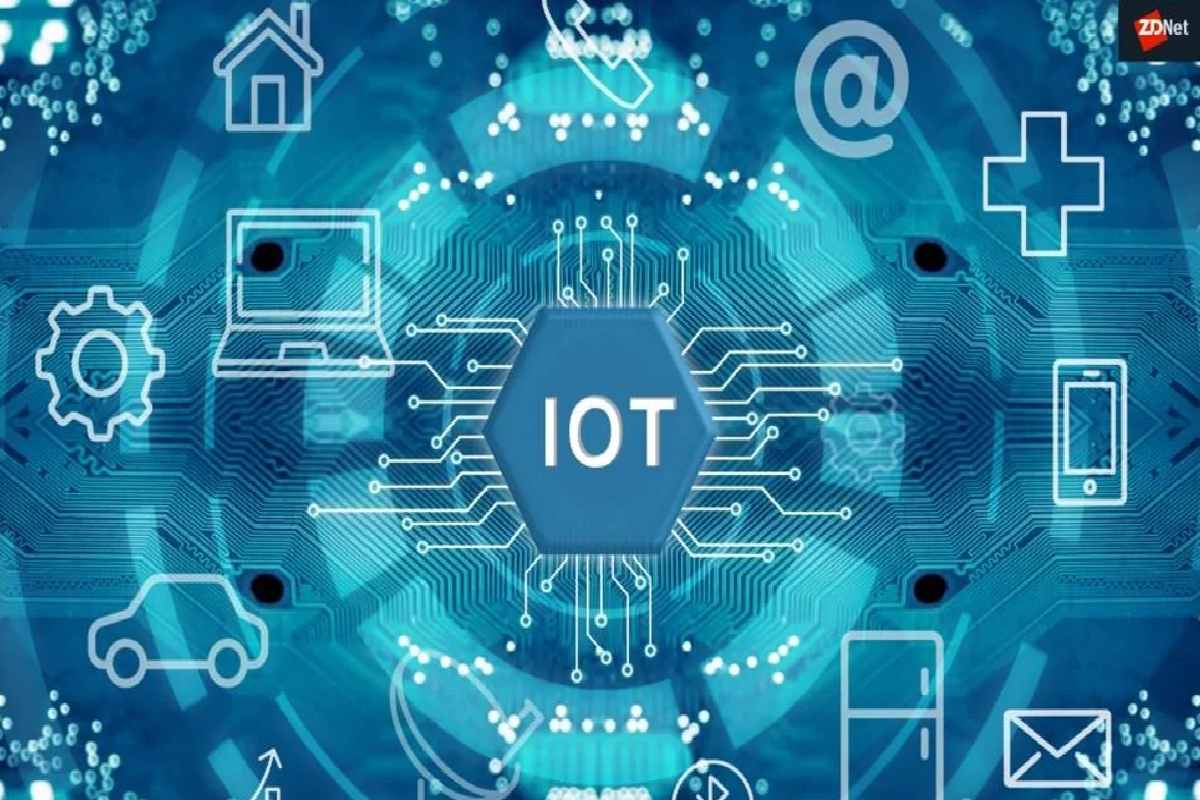 Definition of the "Internet of Things"
Abbreviated as "IoT," the internet of things refers to technological devices installed with software and sensors that allow them to exchange information with other devices over the internet. Though our smartphones, tablets, laptops, and desktop computers are digital devices, they aren't considered to be IoT devices even though they (specifically, our smartphones) can perform IoT functions. IoT devices broaden the internet connection beyond what our other devices are capable of, with technology that helps them function smoothly and efficiently. IoT devices can also be controlled remotely, usually by our smartphones. Here are some examples of popular IoT devices.
The Ring Doorbell
Doorbells with security cameras are becoming increasingly popular, and Ring is possibly the most popular brand. IoT technology allows residents to answer their doors from anywhere inside (and outside) of the house using their smartphones. This handy smart device deters criminals from breaking and entering into homes, which is especially helpful during the holiday season. Ring doorbells can withstand several weather conditions (rain, wind, snow, and heat), has HD picture quality and motion detection, and it even has a night vision function.
The August Smart Lock
Nothing makes it easier for a criminal to enter your home than an unlocked door, and unfortunately, some people forget about doing this from time to time. This is where smart IoT technology comes in to help. Smart locks like the August Smart Lock allows homeowners to lock (and unlock) their doors from any location using their smartphones. It can also let you know if your door is closed properly and can automatically unlock it for you as you approach your door. There's also the August Doorbell Cam (similar to Ring), and these two IoT devices make a great combination.
The Nest Smoke Alarm
Smoke detectors have come a long way over the years, but IoT has definitely made an impact when it comes to smart detectors like the Nest Smoke alarm. This device can detect several types of internal threats to your home, such as different types of fires and carbon monoxide. It can be controlled by both Android and iPhone devices, and it even flashes certain colors to communicate the level of threat detected.
The WeMo Insight Smart Plug
IoT devices provide safety and convenience, but they can also help you save money— and energy! Smart plugs such as the WeMo Insight Smart Plug use IoT to allow you to control your electrical appliances and devices from your smartphone. Saving energy (and money) is made much easier when you can control everything with just one touch. Because it's compatible with both IOS and Android devices, your lights can be controlled from just about anywhere. The WeMo Insight is also compatible with other smart devices, such as those from Google and Amazon.
The Google Home Voice Controller
Google isn't known as just a search engine anymore. It's also known for its email and browser capabilities, as well as smart devices, such as the Google Home Voice Controller. This voice-controlled IoT device allows you to control multiple devices and functions in your home whenever you tell it to. Google Home allows you to control your lights, thermostat, music, TV, and alarms. It can also act as your digital assistant, allowing you to schedule your entire day.
Amazon Echo
Like Google, Amazon has greatly expanded, and it's not just the online bookstore from the late 1990s and early 2000s. In addition to e-commerce, Amazon is known for the Prime Video streaming service, the easily-jailbroken Amazon Firestick, as well as its own brand of smart devices— powered by IoT. Most of Amazon's devices have manufacturer-imposed limitations that slant their services to prioritize Amazon's site, though, like the Firestick, they can be jailbroken to expand their capabilities.
One of its most popular smart devices is the Echo Voice Controller. Similar to the Google Home Voice Controller, the Echo can control several functions in your home, and it can also make calls, play songs, and check the weather.
IoT definitely plays a huge role in our lives, as it has transformed technology as we know it. It's also being used beyond the consumer scope and has been integrated into the commercial, industrial, and military sectors.