Yoast vs. All In One SEO – Which SEO Plan Is Right for Your Business?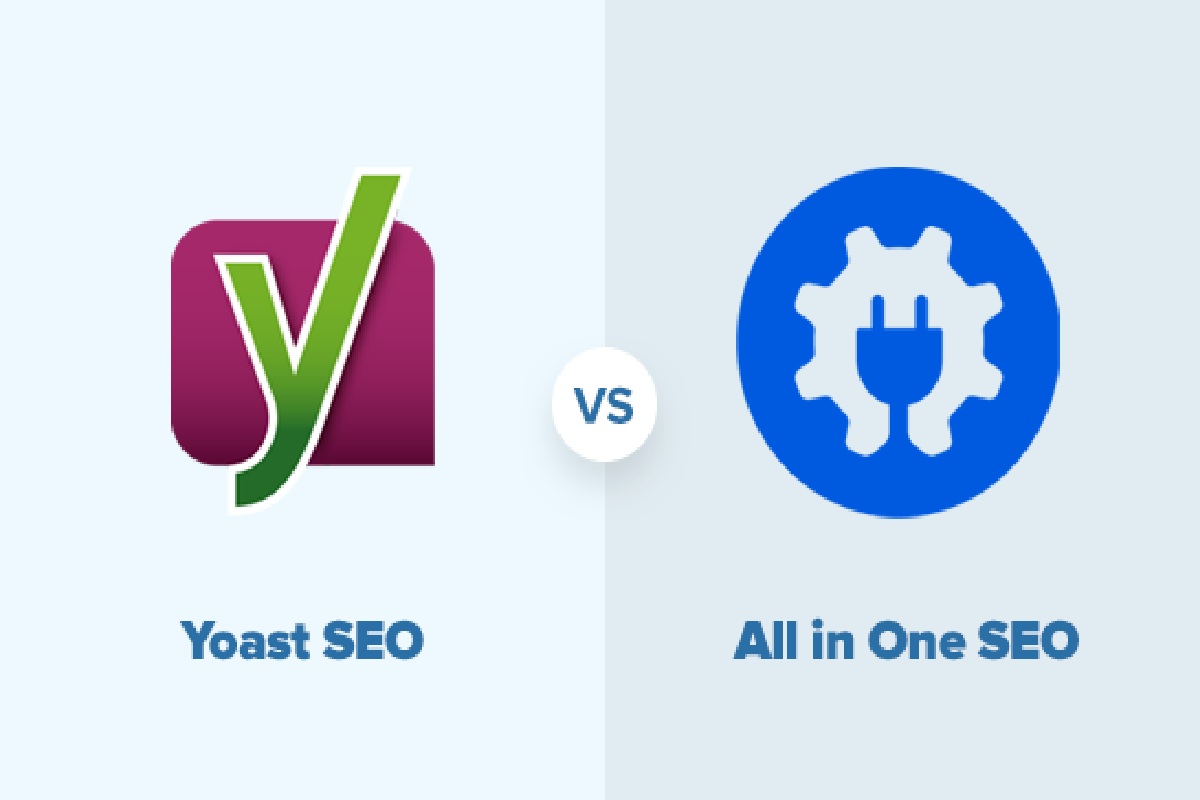 SEO, or search engine optimization, is one of the top priorities of many modern companies, and for a good reason. Any digital marketing campaign must consider how best to approach their SEO process to stay competitive, regardless of industry.  
A comprehensive SEO strategy customized for your unique needs and goals can support the growth of your business by large margins, driving traffic to your website, expanding the breadth of your client base, and helping you turn leads into paying customers. Taking the first step into the SEO world may seem intimidating, but there are many different platforms you can use to set your goals, track progress, and make important updates.  
If you use WordPress, this platform offers a convenient way to improve the efficacy of your SEO strategy with plug-in applications. Using plug-ins on your site is a simple, easy, and convenient way to boost the success of your SEO. Two of the most popular plug-ins with the best reputations are Yoast and All In One SEO. There are some key differences between these two plug-ins, but both options offer the following benefits: 
You can make edits to your website without altering the code. 

Your site effortlessly syncs up with any updates you make to SEO. 
Changes do not have any effect on your website's accessibility. 

Use of this tool does not interfere with the performance of other plug-ins. 
Using plug-ins tools with your WordPress site can complement your SEO without the need to worry about add-ons interfering with your marketing plan. Both Yoast and All in One SEO provide only what is necessary for your plan, so you don't pay for services you won't use. By performing brief research, you can determine which plug-in is the right choice for your business. 
Pros and Cons of Yoast 
Yoast is a well-constructed, top-rated plug-in that seamlessly integrates with WordPress. Users often provide positive reviews for this tool, and Yoast's customer base has continued to multiply since its launch in 2008. Yoast is available in free and premium versions and remains the preferred choice for many users who want to improve their SEO. The free option comes with these standard features: 
Readability analysis 

Content SEO analysis 

Canonical URL (to prevent URL duplication) 

Content backdrop "Snippets" for mobile and desktop 

XML sitemap 

Trace management 
In addition to these features, Yoast's premium version provides additional tools for $89 in your first year, including: 
Previews of content 

Automatic link suggestions

Key phrase optimization, including synonyms 

Additional keyword and phrases tools 
One of the primary reasons for Yoast's popularity involves the ease of layout navigation. Specific settings arrange different tabs, and the dashboard is well-organized. The plug-in also functions in multiple languages, includes a classic editor tool, provides valuable insights into your SEO, and deals effortlessly with removable content.  
The main downside to using Yoast is that page configuration can be a bit of a struggle. This plug-in allows users to delete pages, but the settings are separated into different pages, making it complicated and time-consuming to change multiple pages at once. However, there are plenty of articles that describe ways to work around this shortcoming.  
Pros and Cons of All In One SEO 
The other most popular and reliable plug-in to consider for your business site is All In One SEO. Created by WordPress, this plug-in is affordable, provides broad support for SEO plans, and has an intuitive layout. It is extremely helpful for making your website SEO easy to manage and navigate. It incorporates eCommerce support and XML sitemap generation for products, categories, and brands.  
The premium option for All In One costs only $50 and includes features such as: 
Breadcrumb management 

SEO data import/exporting 

Graphing of meta tags 

.htaccess and robots.txt editors 
The most significant disadvantage of All In One is that it has fewer opportunities for customizing your content with technical SEO strategies. 
Pricing Differences and Analysis 
At the free level, the options offered from Yoast and All In One are genuinely comparable. However, the differences are more noticeable with the premium options.  
Your business's budget is a significant factor in determining any step in your business' development. If you can invest more in tools, you will typically see more substantial benefits to your SEO. Still, you must consider your company's financial situation to balance these added benefits with the higher price tag successfully. 
A single site license for Yoast costs $89, and adding new extensions, including news, video, and WooCommerce SEO costs an additional $69 per site. These expenses continue to add up if you decide to utilize different extensions on multiple sites. Yoast's premium plan costs $199 per year and includes access to a single site, but additional sites still cost $69. These expenses will continue compounding the more you expand your use of the plug-in. 
All In One is cheaper, with the premium plan costing $49.50. It includes a handful of customer service and support features, such as regular updates, within the first year of use. This pricing is only for one site, while the All In One Premium "Pro" plan offers all add-ons for up to 10 sites. 
Which Option Is Best for Your Business? 
As you continue to weigh plug-in options to find the best fit for your business, it is important to realize that you will not be able to download both onto the same computer because they require data transfer. Before you decide to purchase either option, you can download each free version one at a time to test out the layouts and see which you prefer at the surface level.  
Both Yoast and All In One are the top-shelf SEO tools on the market, so selecting either one can help you optimize your site and support the ongoing success of your business. However, by reviewing the pros and cons listed above, you can see that All In One can boost the effectiveness of your SEO plan for a lower cost.