Tips to clear 6 maths Olympiad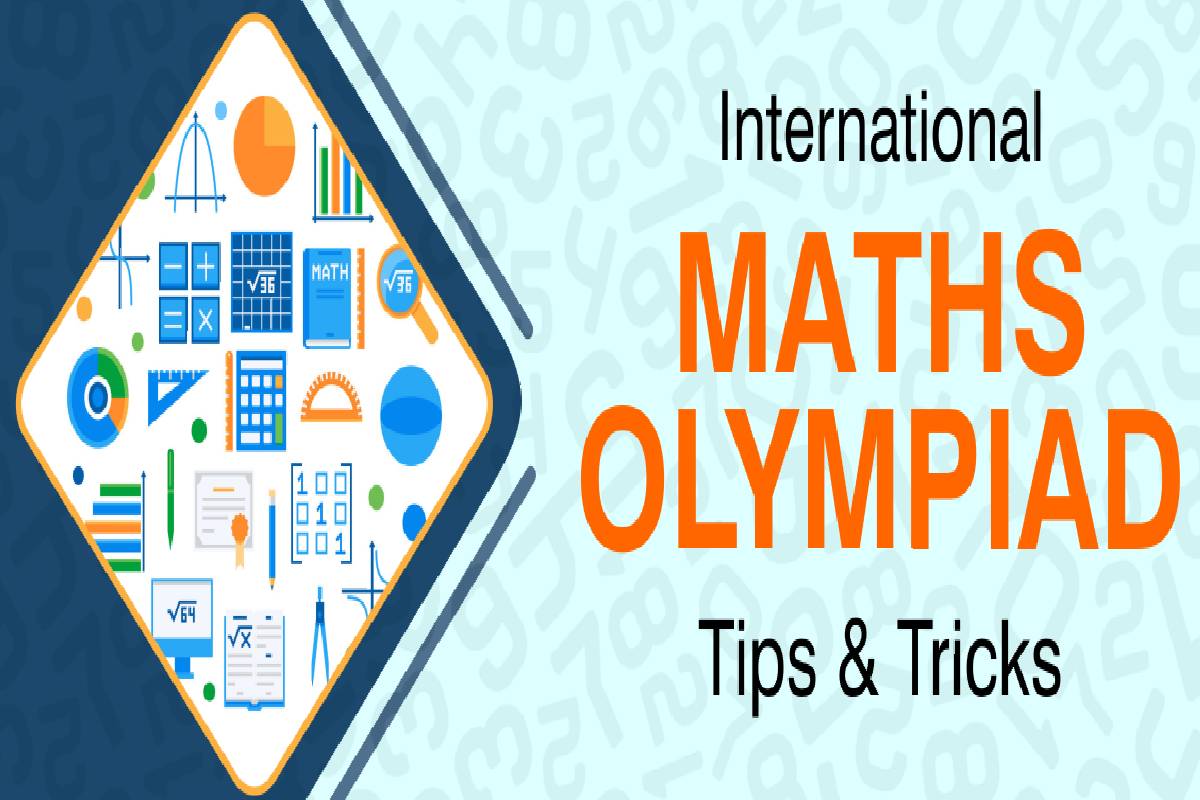 One of the most fascinating subjects is mathematics. Many people, unfortunately, have a fear of mathematics. It is difficult for many of them to comprehend. This is most likely due to a lack of understanding of the fundamentals. One of the reasons why students develop an aversion to mathematics is a lack of appropriate practice. Math is a difficult subject for most pupils who do not practice on a regular basis. As a result, the International Maths Olympiad is stepping up to help all children overcome their fears. All students in grades 1 through 10 are introduced to the Math Olympiad. It ensures that pupils get enough practice with the same topics that are on their school's curriculum.
Class 6 is the standard where students move from junior to senior school and many things change for them. Mostly they are introduced to new subjects, topics, and ways of learning. It then becomes important to introduce them to many more activities whether it is academically or extra-curricular. Olympiads are something that helps a child to get used to the practice and pressure for more exams in the future that are important for their career.
If you're one of the kids who's sweating while studying for the International Maths Olympiad, don't fret. Here are a few pointers to help students prepare for the Olympiad as effectively as possible.
1. Know the Syllabus:
This may sound like common sense, but preparing for a topic that is not covered in the large Maths Olympiad syllabus or missing a topic that is on the syllabus can waste valuable time. Integer arithmetic, geometry, quadratic equations and expressions, trigonometry, and coordinate geometry are some of the few of the topics that will be covered.
2. Understand the Level:
This isn't a standardized test for high school. While high school exams largely need rote learning, Olympiads demand a deeper understanding of each idea as well as a greater degree of academic and practical expertise. To obtain a greater understanding of an issue, do more research.
3. Internet is Your Friend:
The Internet may be a helpful or harmful companion. Students have the option of using social media platforms like Facebook, Twitter, and watching silly YouTube Videos to pass the time when they are already under pressure from school, classes, or playing with friends in addition to the Olympiad, or using sites that provide practice tests, share information on how to solve difficult math problems, or discuss the level of questions.
4. Use Time as a Tool:
Yes, if used properly, time is an excellent instrument. To improve their scores, students must begin their Olympiad practice early. If they are unable to do so, it is preferable to inquire about the number of hours required to dedicate to a specific topic from the teacher. It is critical to split your time and create a schedule in order to completely practice all of the Olympiad topics.
5. Stick to a Schedule:
It is critical that a student adheres to the schedule set forth for the International Mathematical Olympiad. Yes, they might make a mistake, but the idea is to avoid it. However, in the event that anything unexpected occurs, it is preferable to re-adjust the schedule or clear the backlog as rapidly as feasible.
6. Practice:
There isn't much more to say about this tried-and-true quote. Practice, practice, and practice some more until you're perfect. Every question and exercise must be practiced at least once. The basic idea is to first understand all concepts and then revise by solving more questions of that type and making every topic crystal clear so that there is no confusion. A student after so much practice would be comfortable and confident for all the questions that are asked so much so that it won't scare them or make them feel in doubt.
7. Give Online Tests:
Once the student has practiced till the time, they think they are perfect. It is now time to test the ability with online and physical tests. Students must attempt them in a time-bound manner. For the starting, it is alright if the time limit is not maintained but after a few papers, it is important to go by time and strategy. Sample papers for the International Maths Olympiad and previous year question papers are extremely important to solve. One can easily search for papers like IMO Class 6 2016 Question Paper and solve them by a clock.
8. Consult Teachers:
When a student practices or take the Olympiad practice tests, they will have difficulties with specific topics and questions. It's a good idea to retain a second duplicate and keep track of them in a notebook. After that, present that notebook to your teacher, who will assist you in excelling in those subjects. A teacher is always willing to assist their students, and if you ask them, they will gladly explain your doubts.
9. Stay Relaxed:
It is recognizable that it is easier said than done, but taking stress will not benefit anybody in any way. It is necessary to learn to relax, breathe deeply, and take a walk. Students should treat it as if it were simply another exam.
"Don't put a limit on anything. The more you dream, the further you get."
In conclusion, to prepare and clear a class 6 maths Olympiad, it is important to know what you are doing, what all does it require, and seriously follow that, by heart. Starting from the syllabus, studying and clearing concepts, solving sample and question papers of previous years, clearing doubts, bounding yourself to time; everything can be done. All the obstacles will be removed if someone religiously does the hard work and beliefs in themselves. Even if a student does not qualify, there is no big deal. It is just an Olympiad that will also come next year, students can then prepare in a much better manner and attempt the next time, but stressing over it is not the right thing.