The Service Provider Market: Choosing the Best Usenet Service Provider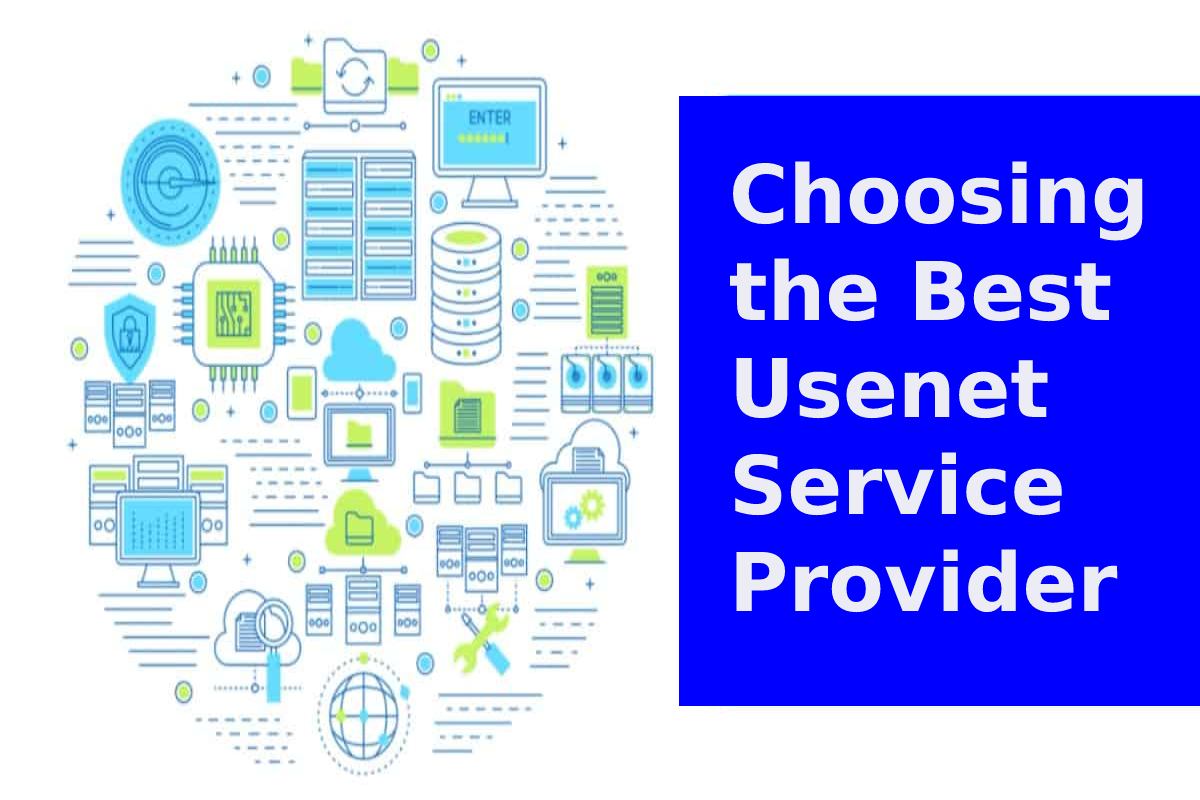 A Crash Course on Usenet
Usenet is a network of servers that allows users to share ideas and information independent of the world wide web. It's known as the world's first version of the internet, being created back in 1979, and in its current form, it's a thriving, community-oriented network with thousands of users.
Nowhere else will you be able to find such a massive database of user-generated content in the form of text, pictures, audio files, and videos than on Usenet. In order to access all of this information, you'll need to purchase a subscription from a Usenet service provider, and there are many providers out there. Here's what you need to know in order to choose the right provider for your needs.
1. Amount of Connections Allowed
"Connections" refer to the number of downloads you can perform simultaneously while using Usenet. There's a vast amount of valuable information waiting to be explored, and you're going to want to save whatever information you find by downloading it to your computer or other devices. Look for a service provider that allows you to have multiple connections at one time, allowing you to connect with more than one device and allow you to download multiple files at a time. Fortunately, most Usenet service providers supply you with more than enough connections, making it a little harder to narrow down your choice of provider.
2. Data Storage
Like with apps on a smartphone, using Usenet is going to take up some space on your device. Service providers allow their subscribers a certain amount of data storage each month, ranging from 1GB to unlimited storage space per month. Depending on how you use Usenet, you may be okay with a small amount of storage space, or you may benefit more from an unlimited amount.
Remember that Usenet isn't just made up of text files but also videos, audios, and photos (called binary files or binaries). Bigger files will take up more space, so it's best to find the biggest amount of storage possible.
3. Newsreader
Because Usenet is independent of the internet, there's no Google or other search engine that you can use to browse the network— except for the newsreader. A newsreader is Usenet's very own version of a search engine, but it isn't included as a part of every Usenet service provider package. Some service providers offer the newsreader as an additional charge or may not provide one at all (Usenet then becomes useless at this point).
Fortunately, service providers include a newsreader for free as a part of your subscription service. In order to avoid an additional charger for a newsreader, make sure the service provider you choose offers this for free.
4. Retention Rates
As mentioned before, Usenet has been around since 1979. In the 1980s, it was mainly used by college students who shared information about scholarly topics. Later on, in the '90s, it became more similar to the discussion forums that emerged from that era. People discussed various topics in these forums called newsgroups, and this went on for decades.
This leads to the next thing to look for within a provider: retention, which is the length of time that you'll have access to content on Usenet. Usenet measures retention in days, and the more days a service provider offers, the farther back into time you can find content. At the moment, no Usenet service provider has retention that dates back to the earliest days of Usenet, but many providers do have some very impressive retention rates.
5. Security
By now you're probably wondering about the security of your data when it comes to browsing and downloading content on Usenet. Most Usenet service providers offer their subscribers what is called secure socket layer (SSL) encryption, meaning that all of your digital data will be protected while you're using Usenet. Keep in mind that there are some providers that don't offer this protection, meaning that you'll want to get a virtual private network (VPN) on your computer to ensure your digital data is protected.
Usenet is a great network of information, and it's also not as censored as many social media platforms and websites on the internet today. This is why it's crucial to ensure that all of your data is secure when using this platform.
Join Your Preferred Newsgroup Today
Consider getting a Usenet subscription today if you're ready to connect with people who think like you and share and access information. Most Usenet service providers supply built-in services such as SSL encryption for secure downloads, but it's also important to know that you're getting a good price for all the services you receive. Also, look for a service provider willing to offer you a free trial period before you commit. This way, you'll be able to see exactly what you'll be getting before you start your monthly subscription.