Choosing a Mobile Payment Platform for Your Business: A Checklist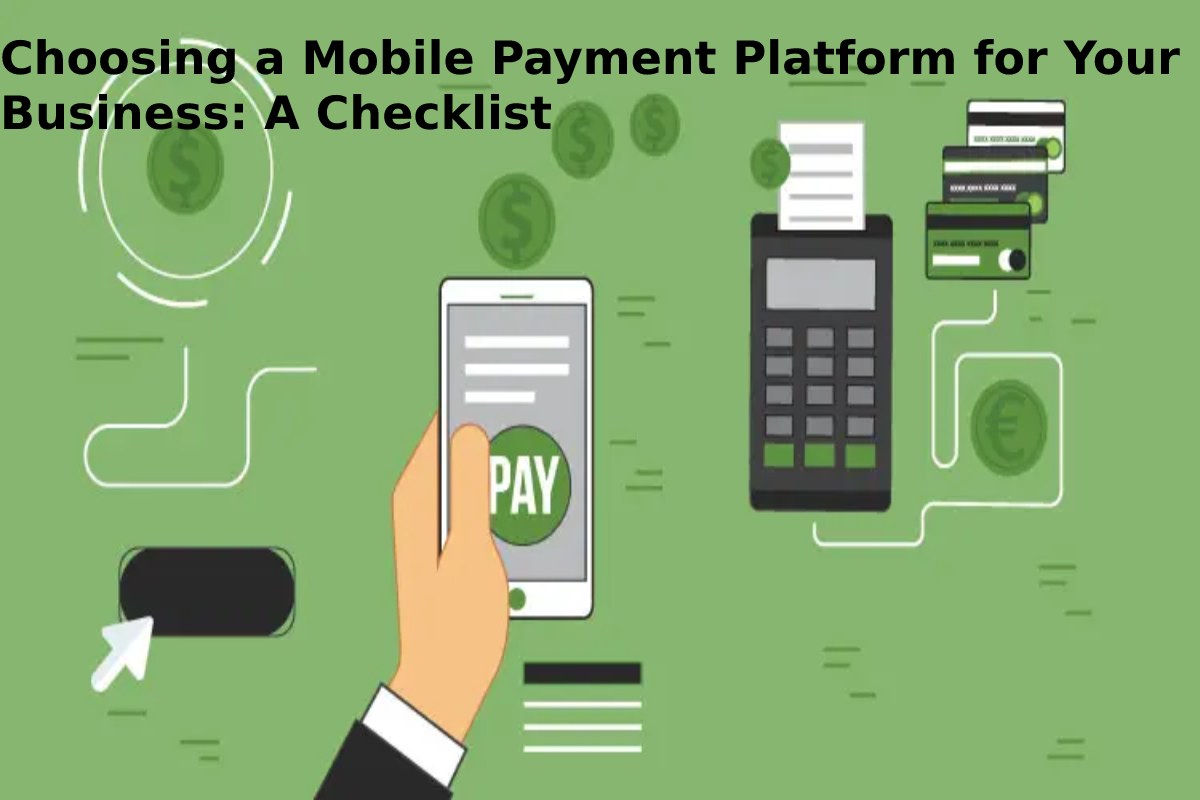 These days, there are some vendors – like certain restaurants, artists, and services – that simply cannot survive without a mobile payment platform. These platforms aren't optional, as they are needed in order to let customers pay via credit card or any number of peer-to-peer payment networks.
There are many great networks out there, like Podium, but picking the right platform and options can be difficult to determine. What should you look for in a mobile payment platform? Here are some thoughts.
Fees
Possibly the most important aspect to keep in mind when purchasing one of these platforms are the fees and costs. There are many ways in which you can get hit with these costs related to such a platform, including:
Per transaction fee
Percentage of fee
Higher fees for some services
Monthly costs of processing software
Equipment costs, like mobile card readers
Make sure you have a good idea of what all fees are before making a purchase and make sure that you also figure out which fee structure will work best for you or your business.
Integration
Another important consideration is whether or not any mobile processing platform will easily integrate with your current systems. This integration means many things: Will it integrate with your accounting software and processor? What sort of changes will need to be made on your end of things, and how expensive will those changes get?
Scalability
Businesses, of course, are constantly trying to grow and expand their footprint. However, all of your business has to grow with you – and that includes your mobile processing platforms.
This begs the question: Can your platform easily grow with you? What happens if you need to offload accounting to an outside company, if you need additional people to be able to access the software, or if you need additional processors and readers?
Security
It goes without saying that your mobile payment system should be extremely secure, as your business is never more than one security breach away from losing years of hard-earned reputation.
As such, ask questions about the security of your potential payment processor. What sort of security do they use, and how often are they upgrading their security? Have they ever had a breach, and what procedures are in place to manage a potential breach?
Features
A processing platform like this must be feature-rich. It must allow you the ability to use a maximum of features at a minimum cost. As such, find out what sort of features any potential platform comes with. What cards does it accept? Where can you make payments from? Can you make payments over the internet?
Furthermore, what features come at what costs? Can you customize your package so you don't spend money unnecessarily?
These are vitally important questions to protect yourself from overspending, underbuying, and making sure that you get the type of processing platform that best suits all of your needs.