Advantages Of Legal Technology In Document Creation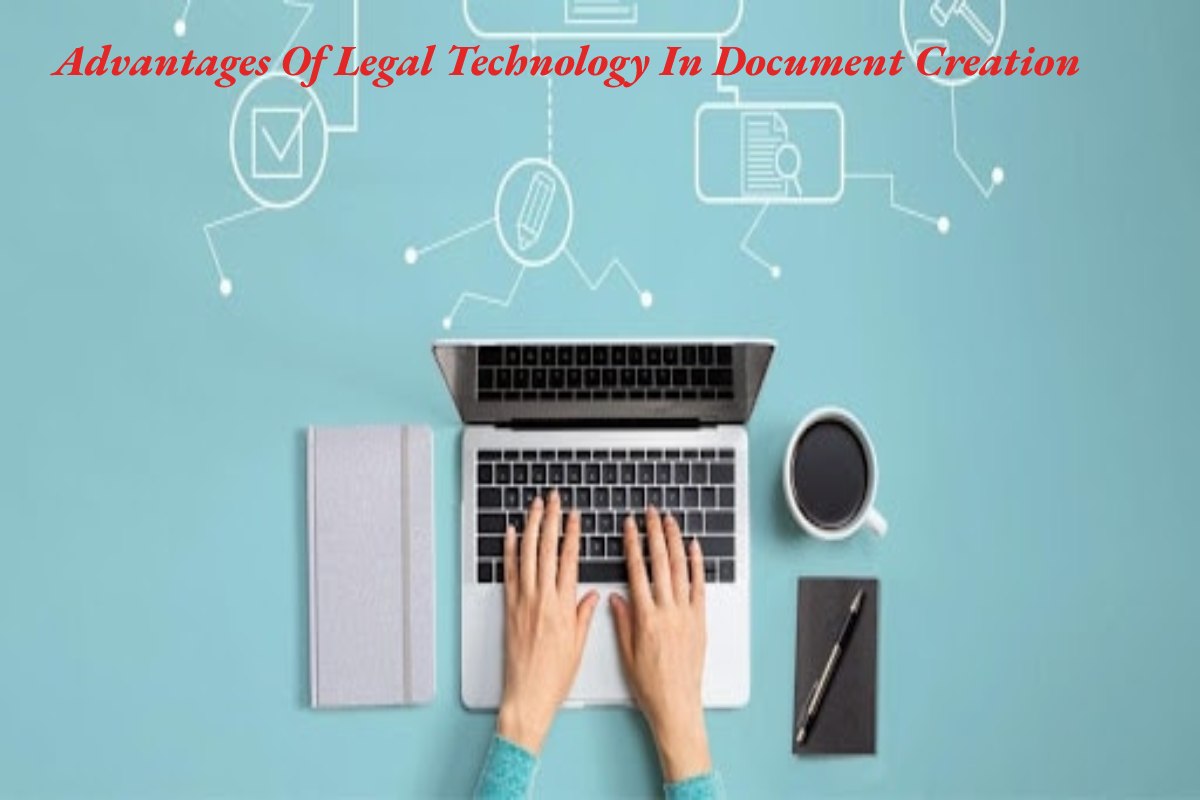 Legal Technology In Document Creation
No form of writing is easy. While some can be a little more stressful than others, writing is generally not considered a pleasant process. It can be satisfying, satisfying in the end, and even extremely rewarding, but good writing takes a meticulous process to maintain the highest possible standards. The work can be a chore, but the result is always worth it. For lawyers, the process is often twice as stressful because of the many factors.
Almost all of the attorney's duties involve writing. The term "law" itself generally implies obeying the terms of "written" laws, which should come as no surprise. Lawyers should have things in writing in order to produce adequate evidence when the time comes; things are usually easier that way. If facts, events, transactions, and arguments are not properly documented, disputes can drag on unnecessarily, which is of no use to anyone.
DOCUMENTARY WRITING AS A NECESSITY
Outside of the legal profession, it is difficult to see how important the profession and the lawyers themselves are to writing. One of the reasons writing is such an important tool is the need to provide evidence when it is due, as mentioned above. In addition, the factors that play a role also increase such importance.
When lawyers have any type of case, they always do so on behalf of one party or the other. In the event of a civil dispute between two parties, it is likely that property will win, lost, or a large amount of money will pay in damages.
In criminal proceedings, the stakes are even higher; Most likely, the customer's freedom is at stake. Or worse, his life. In transactions between individuals/companies, the contracts that allow them to be made to both parties should be as tight as possible.
All obligations required of each of the parties must be in writing to avoid any overlap or confusion in obligations and expectations. In the event of a breach of contract, the written transaction is always there as a reference, which shows the specific degree of the breach of contract by the party.
Letters, invoices, memoranda, reports, and other special documents from attorneys also reflect the importance of writing – and correct writing – within the legal profession. Such a significant activity certainly needs to be carried out with the utmost care and attention, and this is where legal technology helps.
There is only a limited amount that humans can do in any endeavor, no matter how much time and energy is spent trying to achieve it. This is why legal tech (especially legal writing software) comes into play.
LEGAL TECHNOLOGY AND ITS BENEFITS
It is not news that technology is making life easier in general.
It has affected the lives of virtually everyone on earth in at least one aspect of their lives.
The development of technology is so widespread in today's world that people must make conscious efforts.
It reduces the amount of technology they are consuming.
"Reduce screen time" and "detoxify technology" are very common expressions today.
When people are trying to reduce the negative impact technology has on their lives.
Legal Tech itself does not have a specific definition, it simply refers to any technology, physical or digital, that supports the legal practice of lawyers and related personnel.
This description opens up a wide range of technology products that can refer to as legal technology.
Lawyers use writing and editing software, research requests, filing, and filing software.
They also use much more to complete legal tasks, especially to write and refine documents.
In the following section, we highlight some of the benefits that lawyers can enjoy professionally.
when the use of legal technology incorporates into their writing process.
Investigate
Interestingly, research is the most important and difficult writing process for a lawyer. There are many funny quotes on the internet and in academic circles about the frustrations sometimes associated with doing research.
Depending on the legal article to write, the research effort in relation to the writing time can sometimes be 70:30. Many innovative, technology-minded lawyers have worked with software developers to develop software
Speed and quality
This is a general benefit of using legal technology in legal drafting. Document quality is simply better and lawyers complete their drafting processes faster. Many types of writing software actually serve different purposes in order to improve document quality and get the job done faster.
In particular, the various editing programs we have today have helped increase the speed with which lawyers correct grammatical errors and rearrange sentences. In contrast to the human eye, the software marks the relevant areas at once.
So that the writer has relatively little to do. Grammarly and Hemingway Editor are prominent examples of this type of editing software.
cooperation
The internet and digital technology have naturally made concepts such as globalization and cross-border communication into common standards. Lawyers have not left in the lurch if they use this rule to their advantage.
Today, writing software platforms like Google Docs and Microsoft Office 365 have made collaboration between lawyers as smooth as possible. Colleagues from other countries can work on the same documents at the same time, which promotes teamwork and generally increases the quality of the documents. The second pair of eyes can sometimes be invaluable.
Conclusion
The benefits of technology (or legal technology) cannot find in a single article. The automation of words in contracts, template generation, and other technical benefits come with the application of technology to legal services.
In general, however, the above benefits are the most common and comprehensive in terms of advocacy and use of technology. It is definitely worth it, especially when you consider the state of the art if you ignore technology.