3 Ways Technology Can Improve Your Customer Service And Bottom Line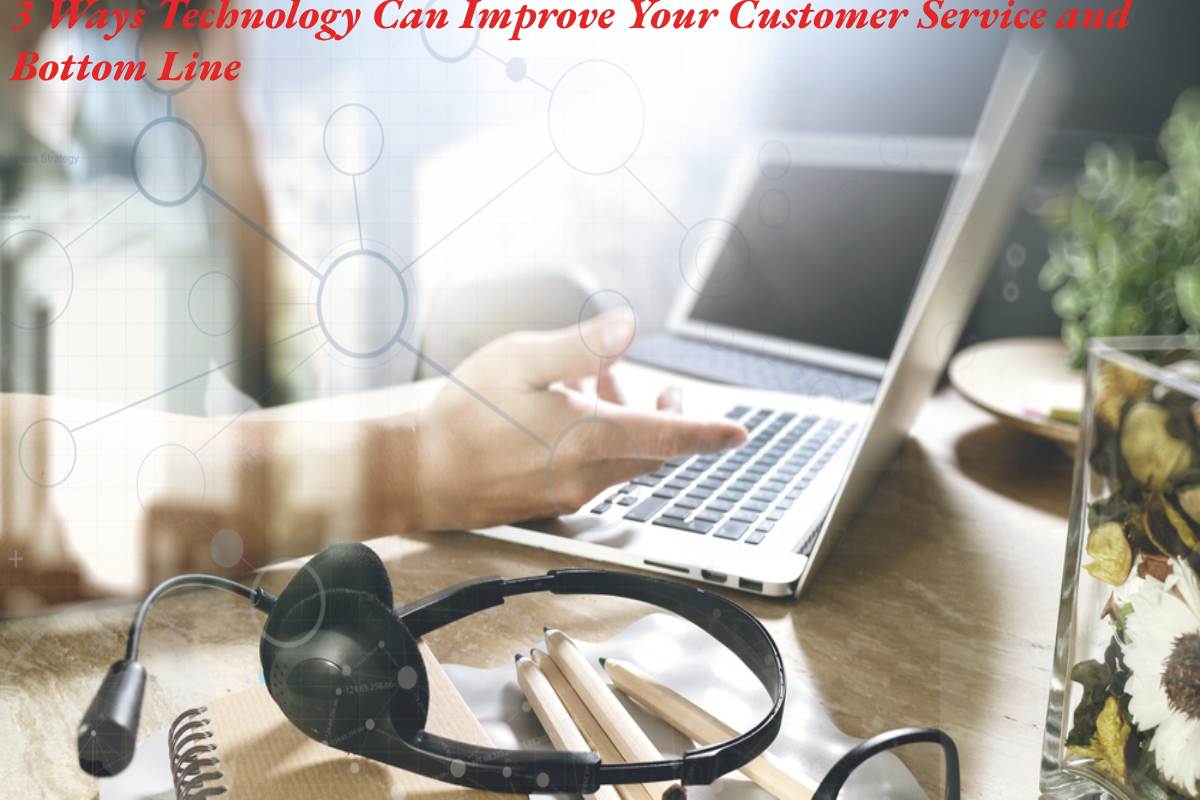 For the past two decades, technology has had a tremendous positive impact on most day-to-day business activities and general operations, from recruiting to marketing. Customer service is no different. Long waiting times and late responses are no longer tolerable and essentially kill customer satisfaction. Instant gratification is the name of the game.
Technology is why your customers think this way now, and it's also the answer to providing the best possible service. Here are three ways technology can improve your customer service and bottom line.
Accelerate customer service communication
One of the most important ways technology can contribute to a better customer experience is by increasing the speed of customer service.
Not so long ago, in customer service communications, customers had to use a contact form and wait for an email response, send multiple tickets to the help desk, or wait on the phone for the next available customer service representative.
But the modern customer doesn't have the patience (it will run out in 10 minutes) to wait to get in touch with you.
In fact, around 90% of consumers rate instant help when contacting a company's online support team as "important" or "very important".
Live chat
In the form of live chat, the technology enables customers to interact with companies more quickly. For 41% of consumers, live chat is the preferred channel to contact support teams.
Live chat creates trust in your company and gives your customers the feeling that someone is always there for you. Obviously, this is not possible as you cannot have a 24/7 customer support team.
This is where chatbots can help. An AI-powered chatbot is an incredible customer service tool that provides instant answers to your customers' most frequently asked questions.
So they don't have to wait for an email response, call you, fill out a form, or get tickets from the help desk.
A chatbot is available 24 hours a day and is immune to the frustration that unruly customers can cause. They minimize customer service delays and errors.
It can also take your customers to different parts of your website depending on what they are looking for. A chatbot helps automate the tedious aspects of customer service so your team can focus on solving complicated customer problems and keeping them happy.
Activate customer self-service
Likewise, technology enables you to give your customers the ability to answer their questions on their own terms, thus providing almost instant customer service.
In particular, we are talking about a knowledge database – a simple but elegant software technology.
A self-service business knowledge base is basically a centralized repository of easily accessible information (frequently asked questions, how-tos, tutorials, etc.) about your company.
And also about your company products/services, policies, or topics relevant to your niche.
It enables customers to search for information, get answers instantly and easily.
It can essentially be their go-to resource for anything they want to know about your products and services.
In addition, a knowledge database also improves the efficiency of customer service and saves costs.
As? A well-designed knowledge base with comprehensive FAQs, product documentation, feature updates, getting started guides, return policies, and step-by-step instructions.
It will reduce the number of support tickets your team has to deal with smaller support teams.
It can also save costs on hiring, by allowing customers to find their own solutions.
You can also give your support team the bandwidth to deal with the most complex customer problems.
And also get the maximum return on investment from your support team.
Using the definitive guide to CRM software in 2021, and (CRM) tools like SuperOffice, not only can you create a self-service knowledge base to answer all frequently asked questions.
But you can also collect and organize all customer data and inquiries in one place.
Centrally so that everyone in your company has instant access.
Access the information and check the status of a customer before any contact.
Collect customer feedback
The only way to continuously grow your business and improve your offerings is to get feedback from your customers.
Customer feedback enables you to continuously meet and exceed customer expectations. But unless the experience isn't noticeably bad, most customers won't bother to provide feedback on your business.
Again, technology helps make the feedback process easier for both customers and your company. You can use a tool like SurveyMonkey to create a fancy survey and share it with your customers using the email addresses they provided when they purchased.
You Can Also Read These Articles Too:
Which company is the best in ICO and AI development?
What Is Managed WordPress Hosting
What Is A Database? – How Its Work And Its Types
What is the specification of a fake drivers licence ?
Yoast vs. All In One SEO – Which SEO Plan Is Right for Your Business?
The Best Penetration Testing Firms in 2022: What Makes Them the Best?
How Data Analytics Can Help You Ace Your Marketing Campaigns: Benefits, Uses, and More
How To Fix [pii_email_9acfb5c5fb8c15c03bc3] Error Code 100% Solved?
What Are The Factors That Go Into Private Cloud Pricing
HOW CAN WE STUDY ENGLISH IN A BETTER WAY?
6 Benefits of downloading study materials
How to create a marketing plan that works for your business
The Difference between Standard and Mailmark Mailing
A Beginner's Guide to Effective Link Building
How To Build Your Own Artificial Intelligence App For Business
Investing in Texas Real Estate: 4 Questions to Ask a Service before Hiring Them
Few amazing facts to know about the baccarat game
Review of the Top 3 Graphics Cards You Can Buy in the UK Today
The importance of cybersecurity – Also at home office
How To Choose The Best Magento Agency For Your Business
How to Grow a Marketing Agency Using White Label Marketing Services?
Ecommerce 101: Useful Tips To Help Improve Your Conversion Rate
How to leave a private story on Snapchat?
How to manage market depth
Where to swap ETH to USD safely? Top exchanges
Take A Look At The Easiest Way To Step Up Your Project Management Game
How Businesses Can Leverage Blockchain Technology
How Does Printing to Fax Work?
The impact of live streaming services on the gaming landscape
What Is A Computer Antivirus? – Uses And Types
Five Most Popular Types of CBD Products
Enable and disable USB ports
What Is Data? – How It Is Stored And Its Types
What are technological resources? – Its Types And More
7 Reasons Why You Should Learn React
5 Applications to Organize Yourself Better
How to Use CBD Oil for Nausea
Face fillers: what is and what are their useful?
What Can A SEO Service Do For Your Business?
Factors to Consider before Converting PDF to Excel
Kickstart B2B Modernization with Integration
A to Z Telugu Dubbed Movies Watch And Download For Free
Upin Ipin Keris Siamang Tunggal Full Movie Download Pencuri Movie
Donkey King Full Movie – Watch And Download For FreeWhat is the white label drone services case study?