Email Marketing: Complete Guide To Apply It In Your Business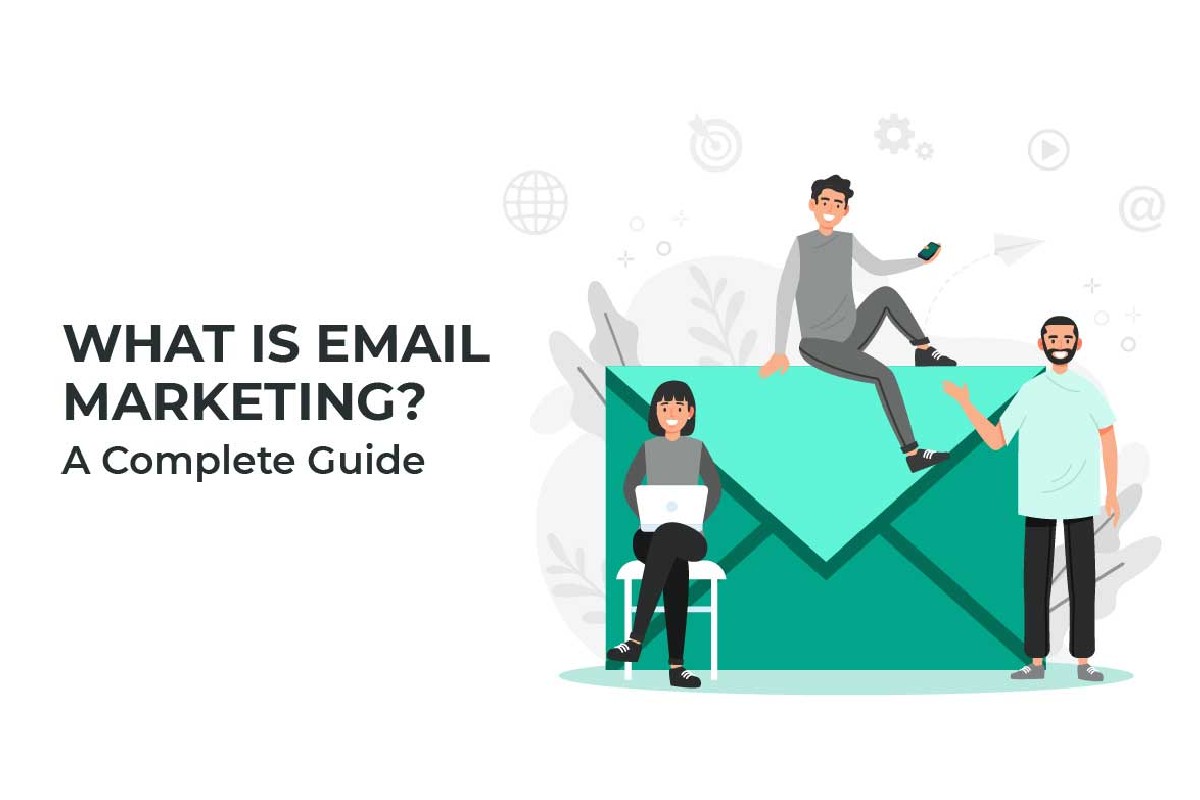 Email marketing is one of the most reliable and effective tools to strengthen the bond between a company and its users, thanks to the flexibility, versatility and automation of the communication process through the automated and massive use of email.
Nowadays, it would be unthinkable to consider a successful communication strategy for a company without an effort that involves email marketing. Being one of the longest-lived channels in the digital world, it has evolved to such a level that it seems to adapt to any need, regardless of whether we are talking about a small business or a giant company.
But like any tool, although its use may seem simple, it requires a constant degree of practice to master it. An effective email is a recipe that involves tweaking; even the most capable can fall into repetitive irrelevant messages or ineffective mailing campaigns.
What is email marketing?
Email marketing is a digital communication strategy that sends massive emails to customers collected in a current or potential database.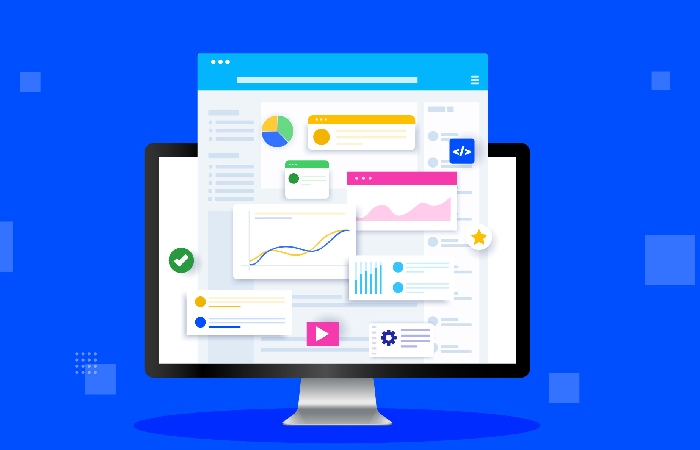 The objectives of email marketing are: 
Attract new customers.
Improve the relationship with current customers.
Create a link between the consumer and the company.
Interact with the target audience.
Increase the number of sales.
Communicate with the customer during the purchase process.
Among many others.
This technique has been in operation for a long time but has not lost its effectiveness.
Most users who use email have it linked to email apps on their smartphones. It implies that the user will easily and comfortably access their account at any time and place.
For this reason, we will have to consider using a responsive format adapted to the mobile design.
But let's clarify something: that email marketing consists of sending emails in bulk does not imply that you have the right to spam. It is not about invasive advertising but about providing valuable content that provides useful and interesting information to your customers.
Therefore, it is very important that your database is updated and that your emails reach people who have previously accepted this communication.
How to get the email addresses of clients willing to receive these messages? We recommend setting up a permission-based or similar system so that users can sign up voluntarily.
There are various methods and techniques. One of them is to offer a value-added lead magnet —an ebook, for example—that is worth signing up for and receiving a message for.
What is Email Marketing Automation?
It will make your life easier. You can use several tactics to automate your email and make it efficient.
You can use email templates to make emails more cohesive or to spice up a simple email design.
It's always best for small businesses to start by developing a simple welcome email to use as the first email sent to new customers.
It is a great place to start, but you can do so much more with email marketing.
Primarily if you use email marketing software or email marketing platform.
What is email marketing software?
This software and automation tools make sending and tracking email campaigns easy.
MailChimp comparison can send emails and monitor how your subscribers interact with your emails.
It is a great resource for all business owners who may have less free time to track their campaigns' details.
You can also use this software to track analytics like click-through rates, open rates, deliverability, conversion rates and bounce rates.
When it comes to email marketing, you don't want to neglect your campaigns because you want to make sure they generate a return on investment for you.
Why is email marketing important?
Email is an incredibly useful and, in many cases, undervalued tool.
It can reach various audiences and is easily scalable: you can send the same email to thousands of people.
Let's see it in depth:
Benefits and advantages of email marketing
For you to know what email marketing is and how to carry out an email marketing strategy, it is necessary to know what advantages it has over other options:
Higher conversion rate: If used correctly, sending emails has a much higher conversion rate than, for example, social networks.
Profitability: the cost of an email marketing campaign is much lower than in other traditional channels —radio, television, etc.—. Nor does it require printing, layout or sealing costs. Added to its high opening rate, this strategy offers great potential that should be considered when developing your communication plan.
Fast and effective: thanks to the Internet as a means of communication, you can reach anyone regardless of where they are. In addition, it will be very easy to segment and spread your campaigns through social networks, further optimizing the results.
Measurable: You will be able to collect data on the campaign's effect almost immediately. There are different indicators to observe: the opening rate, the number of clicks, the bounce rate, etc. You can use these results to increase campaign resources or apply correction methods. At this point, you may have heard of the famous CTR. But what is the CTR in email marketing? It is the percentage of people —among all those who have received the message— who have clicked on any of the links it contained.
Customizable: The messages you send to your audience can be personalized. For example, use your name, your city, your age, your purchase history… Or any other data collected in your database to personalize the content as much as possible. Thus, a feeling of closeness and exclusivity is provoked that translates into an increase in loyalty and brand value.
Segmentable: at this point you will have two keys to segment your campaign: your database and the results obtained from the analysis of the indicators. Thus, you will be able to segment the market better and apply different criteria with data such as the response rate, if they have made a purchase, if they open the messages, etc.
It allows you to remain present in the consumer's mind: many times, if your client has not received any contact with your brand in a certain time, they forget that you exist. If you maintain the relationship with your customers, you will increase the chances that they will purchase products or services from your company again.
How to plan an email marketing strategy step by step
Now you are quite clear about what email marketing is and how it can benefit you in your marketing strategy . But then comes the next step: how to plan an email marketing strategy?
We tell you here: 
Define the objective: it is important to set a course. Every action requires a goal to reach in order to guide the steps towards it. There are many types: increased sales, brand recognition, creating a link with users… Depending on yours, you must choose one email marketing tool or another.
Design the strategy: you already have a clear idea of ​​where to go, and now you have to trace the path. Planning is key to achieving goals. We must take into account aspects such as: timing , content to share, available budget, special dates that may affect us, etc.
Do tests: before taking action, it is important to verify that the content you are going to launch works. Remember that you are going to send the email to many people… Check that all the links are operative and that the layout is correct! Also, ensure it has a responsive design —adapted to mobile devices—.
Carry out the strategy: it's time to execute the plan. Remember to correctly segment your contact list, add valuable content and not just advertising, personalize your messages and work on the subject and the call to action. They are key points!
Analyze the results: to know if the actions you have carried out are on the right track, you have to do checks. Analyze the opening rate, CTR, subscriptions, conversions, etc. All information is useful.
Make corrections: if you do not have the impact you want, you must make modifications and corrections to direct the strategy towards the objective.
Why do companies use email marketing?
Among all the marketing tools for your business, email marketing remains a strong favourite thanks to the results it provides in proportion to the investment you make; With relatively limited resources, your return on investment will benefit greatly.
On the other hand, as a resource for nurturing your user base, email marketing is a highly effective choice. It is possible to serve any user by educating them about the products or services you offer, but in addition, loyalty is possible through well-planned emails.
Conclusion
Start now if you're not already using email marketing in your business! Undoubtedly, it is one of the classiest and most user-friendly digital resources to increase your business's sales and identity. And with this guide, you'll have all the knowledge you need to launch your mailing campaigns.