Office Hoteling is a Game Changer for Businesses- Find out why here.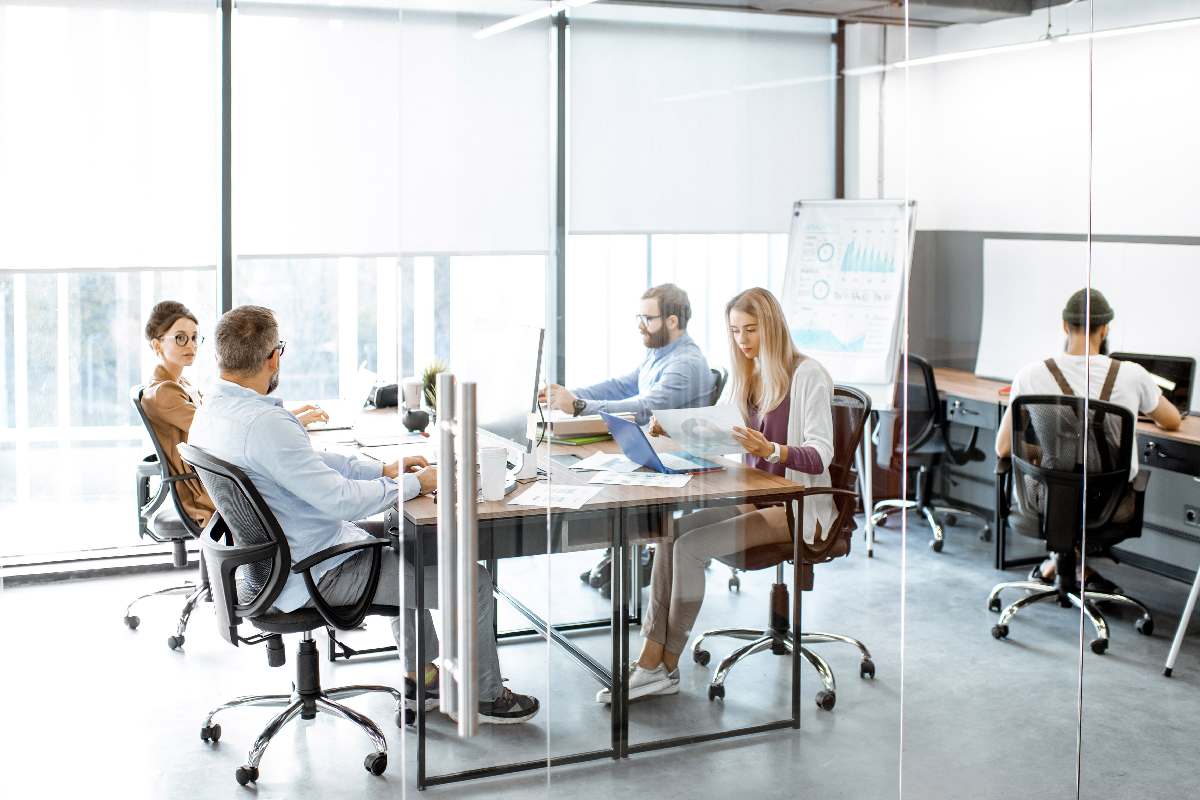 If you're thinking about converting dedicated desks in your office to a smaller and more agile shared office space arrangement, you might see the added benefit of cost savings but worry about the functionality of a new shared workplace system.
It's true that ad hoc desk assignments can have all sorts of efficiency problems, including time wasted while an employee comes into the office and searches for an open cubicle.
What you need is office hoteling software to integrate with your other work management systems and put the control back at your fingertips to reserve workspaces, analyze workspace usage, and create a full map of who's in the office and where they're sitting. The benefits of office hoteling software are numerous, but here are just a few:
Optimize Employee Satisfaction and Engagement
The software offers stability and predictability while also optimizing flexibility and choice for greater employee satisfaction. Office hoteling software will allow your employees to log in anywhere to reserve a desk in the office, so they'll know where they're sitting when they arrive. This removes the stress and frustration of searching for a desk and gives your employees full control of where they need to sit that day.
With a 3D-rendered map of the office in the program, employees can see who and what they're sitting nearby. Maybe an employee wants a desk close to a conference room that they booked through the same software to run meetings all day. Or maybe, your employee needs to book a desk and equipment in the same part of the office or sit near a specific colleague for collaboration. They get to choose.
Optimize Workflows and Integrate with Microsoft Office
You can create groupings of desks, choosing to designate different parts of the office for different functions. In this way, employees will know the ideal place to sit if they're working on specific projects or need to work with specific departments or office groups.
You can also use the office hoteling software to book equipment and meeting rooms all in one software program. The program integrates with Microsoft SharePoint to place information right on your organization's page. It also integrates with Microsoft Outlook and can send calendar invites to all participants with details at the moment the room is booked. This eliminates the need to book a meeting room on a separate reservation program and then manually enter that information into an Outlook calendar invite.
As an added feature, the program will track reserved seating and meeting attendance for any COVID-19 concerns to produce a contact list and keep your employees safe.
Office Hoteling is the Best Office System
Office hoteling is an absolute game charger, allowing you to save space and optimize performance by organizing everything through one central program. You'll give your employees everything they need to optimize their performance, and you'll have the tools to view the space, see how it's being used, and adjust as necessary to increase worker satisfaction even more. When you purchase office hoteling software, you truly bring your office to the next level.