Must-Have Tech Gadgets For College Students!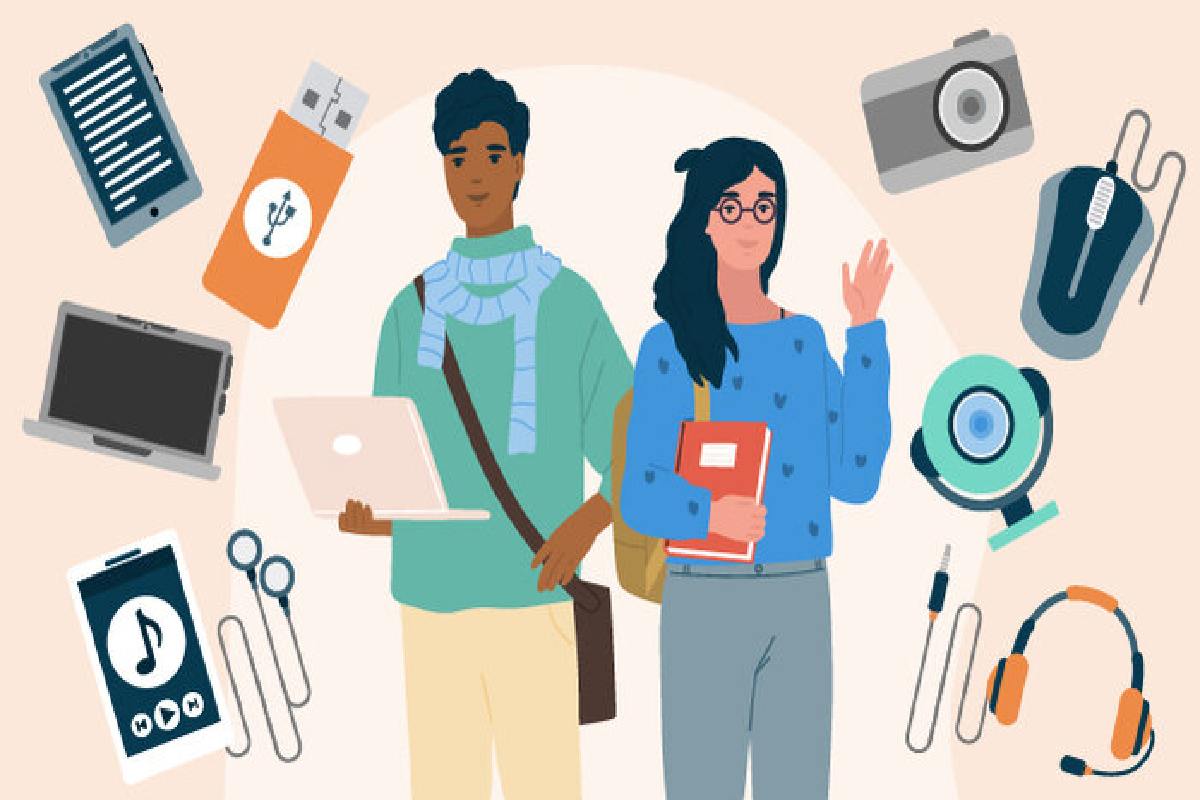 The education sector has undergone one of the biggest transformations thanks to technology. From simplifying teaching solutions to providing educational aid on a global scale, technology has made pursuing education even easier. Covid-19 changed the way how students attend lectures, how they take exams, and how they submit assignments. The new normal translates to doing it all online.
From taking notes to submitting exams, everything has moved online! And we have the technology to thank for making online and remote learning a reality. College students will easily spot numerous tech gadgets and resources designed to simplify remote learning, and make pursuing a degree ten times easier. If there's any age group that has it the toughest, it has to be students between 18 and 24. College students live a fast-paced life with overlapping deadlines and schedules being the cherry on top. To reduce physical load, enable better productivity, encourage critical thinking and connect students and professors, tech gadgets were created.
Tech gadgets can be anything from laptops, smartphones, and printers to battery packs, headphones, hard drives, etc. They are designed to simplify tasks and improve student performance. Students are always on the lookout for tech gadgets and solutions that can help make studying less straining and boost productivity.
So if you're a college student struggling to pick the right tech gadgets for your time in college, you've come to the right place – We're here to make sure you make a smart investment and use the right gadgets without breaking your bank account! Check out the list we've rounded up for you!
This item on the list is a no-brainer. Smartwatch is easily one of the best-selling tech gadgets of this year. Everyone carries a smartphone in today's time and being a college student that just means you're carrying a data center with you at all times. It has your notes, your lectures, your assignments, your projects, and whatnot. But what about tracking your daily goals and keeping an eye on your health? Owning a smartwatch is a great way to do that.
When you have a never-ending list of deadlines to achieve, you need a helping hand to make sure you never lose focus and stay on track with your goals. A smartwatch notifies you of alerts and reminders, tracks your health goals, and ensures you get your work done on time!
A printer is a must-have for every student. Walking or rushing to the library and standing in line for hours to get a print is frustrating for an already exhausted student. Having a personal printer makes everything ten times better and faster. However, you don't need to pick the heaviest or biggest printer in the market. You will find several compact and portable printerswith excellent color quality to print all your homework assignments, projects, and lecture notes without any hassle!
You cannot survive college without having a portable hard drive in your backpack at all times. Tech-savvy or not, a hard drive is your savior in disguise. It's the perfect gadget to have in your bag when you need a backup of your notes, lectures, presentations, projects, and assignments. Your laptop will eventually run out of space one day and this backup device will come in handy.
Portable hard drives are lightweight and compact so they're easy to fit in anywhere plus they come in a variety of storage spaces ranging from 1TB to 500GB. It stores everything from movies like veer zaara movie download filmyzilla, presentations, documents, projects, audio & video files, and much more!
A smart backpack is a backpack that features multiple functions so you have a lot of options and models to choose from. Many smart backpacks come with basic features like portable chargers, theft protection, and more. They're also super lightweight and comfortable for long hours of wear, making them perfect for college students who stay on campus for long.
To Wrap It Up
Gadgets simplify small tasks and make everything a lot easier. And as hectic as a student's life already is, making smart investments with useful tech gadgets is one way of simplifying it. These gadgets are super reliable and easily available at online marketplaces and e-commerce stores at affordable rates. The Spectrum Gold package comes with powerful high-speed internet that allows you to find all your favorite tech gadgets online whenever you want. Get in touch with Servicio al cliente de Spectrum and find available plans in your area!