How to leave a private story on Snapchat?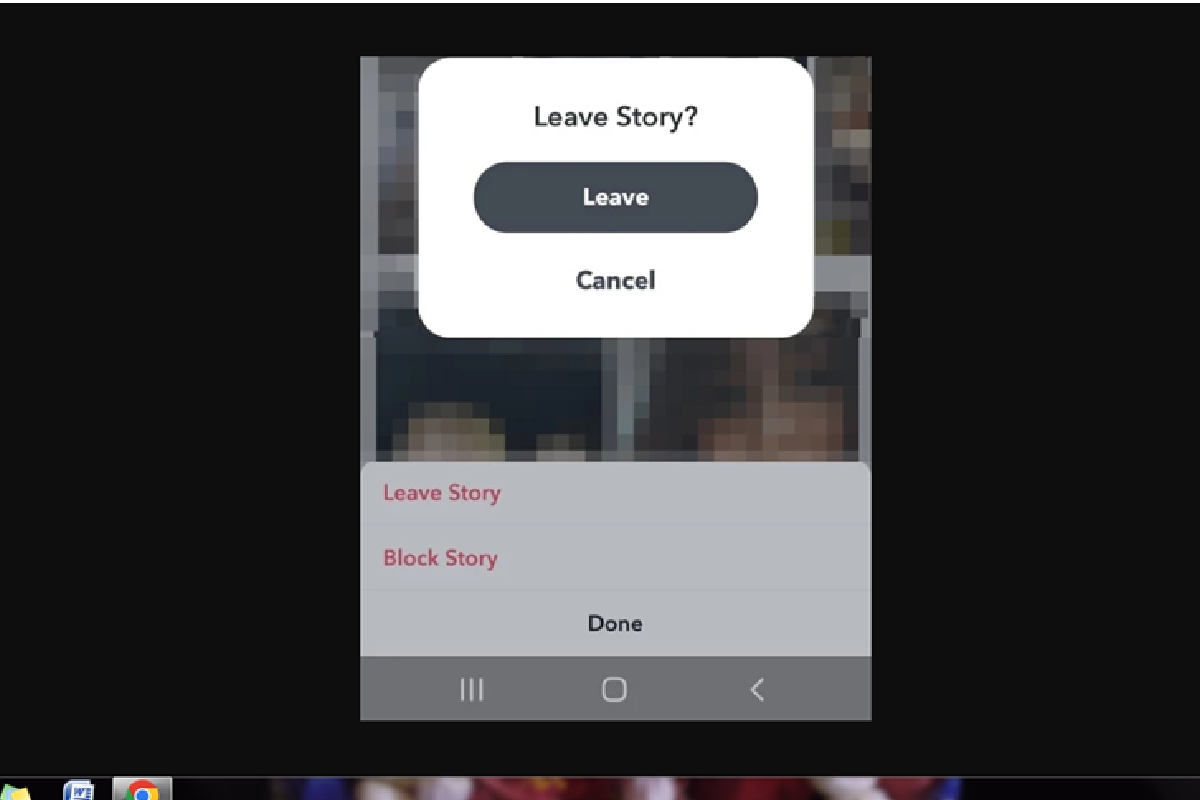 Private Snapchat stories are shared with only a few people and are not visible to the general public. Snapchat introduced 'Private stories' because we don't always want to share our adventures with everyone on our Snapchat contact list. This feature allows you to select the audience for your Snapchat stories. But what if you don't want your name to appear on someone's private story list? If you are in a story and do not want to be there, you can leave, like you would leave a group. This piece will guide you on how to use the Snapchat mobile app to withdraw yourself from a private Snapchat story.
Can You Leave a Snapchat Private Story?
You certainly can. If you're sick of seeing the same Snaps repeatedly, there's a way to get rid of them. You can always leave someone's private story alone. When you leave a person's private story, you will not only be unable to view their private stories, but you will also be unsure whether they have posted a private story or not. And if you wonder how to post a private story on snapchat for yourself, read on to know.
Making a Snapchat Private Story
Open the Snapchat application.
In the upper-left junction of the screen, click the profile icon.
Tap the New Story button in the My Stories section to begin a new private story.
From the pop-up menu, choose New Private Story.
Name your new private story in the box at the top, then select one or more friends to share it with.
Click the Create Story button.
Add to the private narrative (located under My Stories).
How to leave a private story on Snapchat
Step One: Open the Snapchat image Iphonesnapchat.png. You can find the app icon, which looks like a white ghost on a yellow backdrop, on one of your Home screens or by searching. The Snapchat camera will appear when you open the app. Suppose you aren't already logged in to Snapchat. Tap login and enter your email address and password before continuing.
Step Two: Select the My Friends option. It's the two people icon to the right of the default camera tab at the bottom of your screen, and a list of stories will appear along the top of your screen. You can also open this tab by swiping left.
Step Three: Tap the story from which you want to withdraw. If the story is set to private, it will have a padlock icon.
Step Four: Hold your finger on the screen until a menu appears. You can stop pressing the screen once you see the pop-up.
Step Five: Tap the Leave Story button. It is frequently the first option on the menu.
Step Six: Tap the Leave button. Before you can leave the story, you must confirm your action. No one else in the personal story will be informed of your departure.
When you leave a private story, does Snapchat notify anyone?
When you leave a user's private story, Snapchat does not notify them or the other people in the story. If they check the people on their private story, your name will be missing, so they might be able to figure it out.
Why can't I leave a Snapchat Private Story?
To leave a private story, you must have the most recent version of the app installed. So, if you haven't already, try updating your app. If you still can't leave the story, chances are the user has removed it or it has vanished (after 24 hours).
Can you tell if you've been removed from a Snapchat Private story?
No. Snapchat will not inform you if the creator of the Private story removes you from the list. The only way you will know is if you no longer see Private stories from the person.
Takeaway
When somebody adds you to their Private story, Snapchat does not notify you. You are also not informed when a user post to their Private story. The purple lock icon around a story is the only way to understand if you are on someone's Private story list. The purple lock suggests that the story is private and only you can access it. Users who are not on a Personal story will be incapable of accessing the story.
You Can Also Read These Articles Too:
Chennai Express Full Movie Free Download and Watch
Andhadhun Full Movie Download Filmyhit – Watch Free
Tik Tik Tik Movie Download Tamilrockers Watch Free
Dil Diyan Gallan Movie Download Filmywap for free
Asuran Full Movie Download Kuttymovies Watch Free
Sherlock Holmes 2 Tamil Dubbed Watch Free
How to deposit and withdraw money from an online casino?
3 Ways Technology Can Improve Your Customer Service And Bottom Line
What is the white label drone services case study?