How to Determine the Software Your Business Needs
To be in business today entails using software to increase productivity. Business owners can use computer programs to mitigate failure while boosting productivity. These applications serve a variety of purposes depending on the needs of the business or organization.
Business software is a computer program created for professional use by companies and corporations. It is hectic to transfer your business software to a different environment unless both businesses are identical. Moreover, every organization has its requirements.
Hospitals will use computer software for different needs from most organizations. For example, hospitals need electronic software to save patients' records while commercial companies reserve data about the various clients the company has handled.
Data varies depending on the organization. Time has changed, and newer methods are being put in place by corporations to create a market and boost productivity.
If you are willing to overlook the costs, then you should be ready to embrace the use of business software to boost your productivity and attract more customers. To do this, you need to determine a system software that aligns with your business needs.
Most companies require some form of professional software to manage internal data, here is how to own one yourself https://doit.software/blog/bespoke-software-development.
There are typically several ways you determine the software your business needs. Here is some information to help you select the software that best suits your needs.
1. Examine Your Business Needs at The Time
In hospitals, keeping records is one of the most crucial areas since the number of patients handled is high. Software that can deal with emr vs ehr is beneficial in the health sector. Every business has its own requirements.
Company needs and priorities are different. First and foremost, try finding solutions to your needs. What are some of the problems your business encounters regularly? Are your employees satisfied? What are some of the difficulties your clients face when receiving services from your company? Which areas lack efficiency? The intention of this is to include multiple perspectives to design the software most suitable for you.
2. Choose Easy to Install Software
When choosing software, ensure that it takes a limited amount of time to install and use. Essentially, the purpose of the software is to make your life easier.
It's crucial for you as a business owner to select a package that supports your day-to-day operations. Choosing easy-to-install software will help you minimize the resources spent on installation. In addition, the software installed can help simplify work for hospital and clinic management. For example, having software that can generate paystub automatically will save a lot of time.
Moreover, in such organizations, a lot of financial transactions take place. Therefore through such software, the content saved can withstand the peculiarities of time and season. Moreover, after many years, one can refer to such records.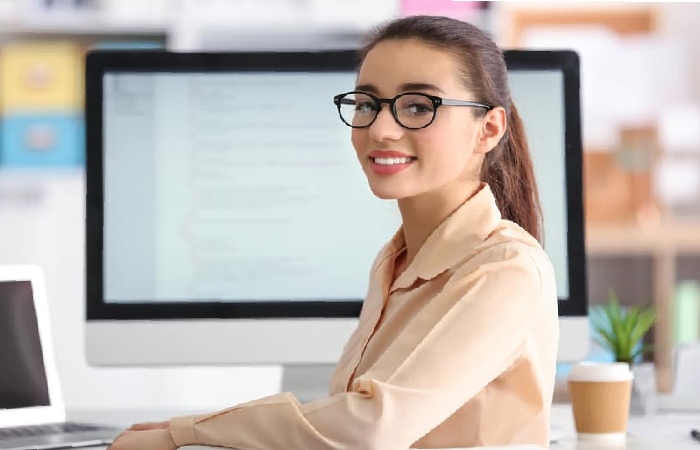 3. Look for A System That Offers Financial Control
Financial control is the heart and soul of any organization or business. Hospitals, in particular, have to install a software system that integrates financial control. The system software dealing with financial accounting has several functions. One of the functions is to create financial reports.
Moreover, it includes calculations relevant for initial and subsequent measurement. It also entails financial bookkeeping of accounting which covers the entire life cycle. As a result, the health sector has dramatically improved courtesy of modern software systems.
4. Consider A System for Smartphones
In this modernized world, most people own a smartphone. Before installing software, ensure it offers a mobile version. Smartphones are convenient, and hence one can check different information from anywhere.
People spend 90% of their time on phones accessing the internet. Hospitals and clinics should install software systems supported by smartphones so that patients and their families can access information quickly.
5. Thorough Research
Before choosing any software for your business, make sure you do thorough research. It's important to note that technology keeps changing and getting better.
Through research, you will be aware of your options. You can know the latest trends which best serve your business. When installing software for hospitals and clinics, it is essential to select software delivering measurable financial and clinical results.
Online platforms will give one access to massive information on the best software, depending on your business.
Now that you know how to determine the right software for your business, it's time to take action. Every day you fail to get new leads on the latest ways to boost productivity in your business is a step backwards.
The best part of business software is that it is not a mystery; It is actionable. There is always a program that fits your business requirements which can help improve your rankings. Software systems have made the world a better place through the simplification of work.
In addition, Monday Project Management Review that Monday.com ranks 1 on our list of the best project management software because of its versatility, scalability, affordable price tag, and impressive feature set.