How Does Printing to Fax Work?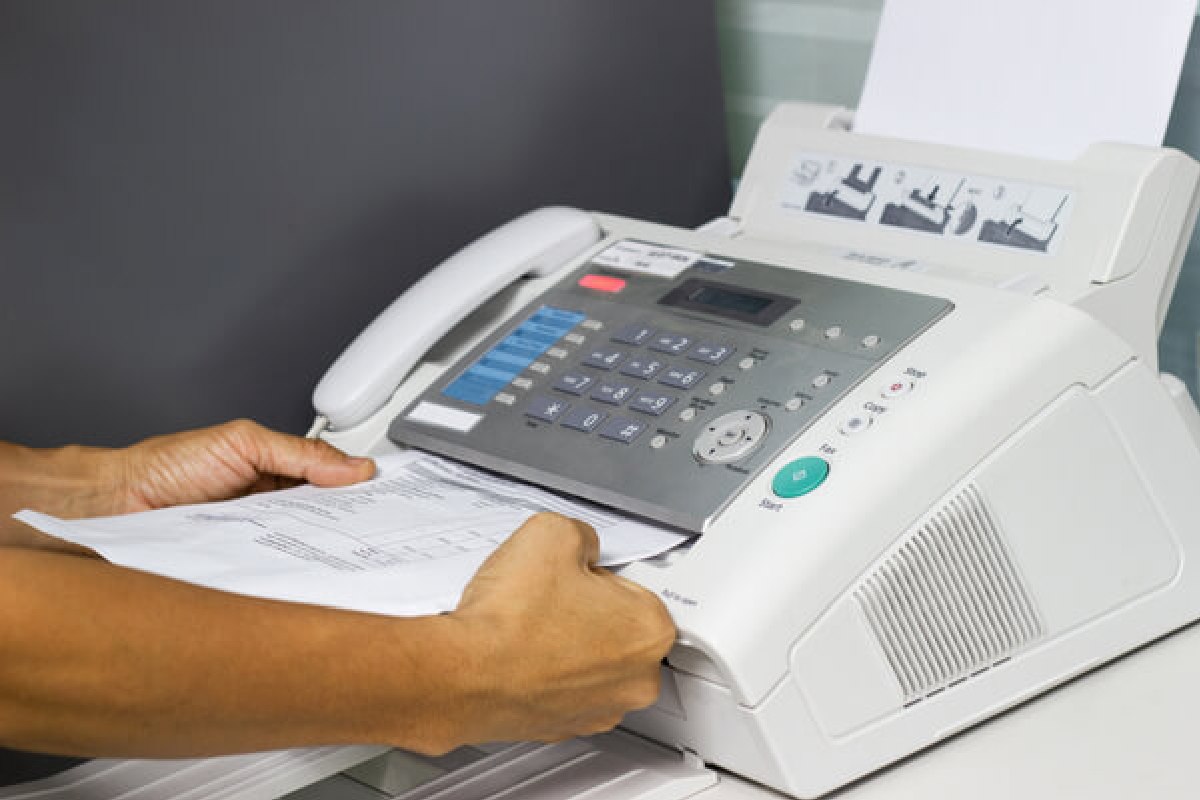 To some in the business world, faxes seem like relics. Many people aren't sure how the machines work, and others know, but rarely use them. However, some agencies, professionals, and businesses—such as those in the legal and healthcare fields—still conduct much of their official communications by fax.
Thankfully, sending faxes isn't as tedious and time-consuming as it used to be. Rather than installing and maintaining another device, it's possible for professionals to use what they already have. While online services like mFax are quite popular, those with the right equipment can simply use their connected printers to send and receive faxes.
What's Needed to Send Faxes With a Printer?
To print to fax, you will need a landline and a fax-enabled printer. Some devices include the option and a dedicated button, while others require that the feature be added. Check the back of the printer. If there's a telephone jack, it can be used to send faxes.
Using the Feeder to Send Faxes
Once it capabilities have been added, connected printers can be used like conventional fax machines. Simply insert the document into the feeder, dial the recipient's fax number, and tap the appropriate button. The fax will be transmitted when the printer connects to the receiver's fax machine, and if all goes well, you will get a confirmation page.
Sending Faxes With Print Drivers
Aside from the document feeder, some printers are able to fax with pre-installed drivers. While the procedure for every device is a bit different, they all have one thing in common: printing the documents to be faxed. When the print dialog is opened, simply choose the print driver that's listed as it is a machine. Then, enter the recipient's fax number and click the send button.
Receiving Faxes With Connected Printers
Most fax-ready printers receive and print incoming faxes. Even if the device runs out of paper, it will retain the document in its memory and print it when possible. Furthermore, some printers forward incoming faxes to a recipient's email inbox. It's an easy and reliable way to receive important faxes.
Faxing From a Printer Without a Landline
A printer must be connected to a landline and have a fax number to send faxes. That's not always possible or practical, though, and other solutions have been created. Now, it's possible to send faxes with a computer or a smartphone.
With mFax's online service, it's easy. Simply create an account, get a it number, and you will be able to send faxes that are converted to email format and stored in the cloud. Be sure to ask about plans for midsize teams and enterprise-level businesses.
Online fax services aren't just convenient, they are also cost-effective. Fax-enabled printers are costly to purchase and maintain, and they're prone to hardware and software errors. Avoid the hassle and expense by using mFax's online services.
Simplify Fax Transmissions With Online Fax Services
Thanks to technological advances, it's no longer necessary to have a dedicated fax machine when a connected printer will suffice. However, there are other options. Because of mFax's online service, users can send and get faxes from almost any device. No additional equipment is required, and startup costs are low, making it a great choice for businesses of all sizes. Chat with an expert now, click to get started, or call for additional details.