3 Digital Signage Strategies to Promote Happy Hour at Your Bar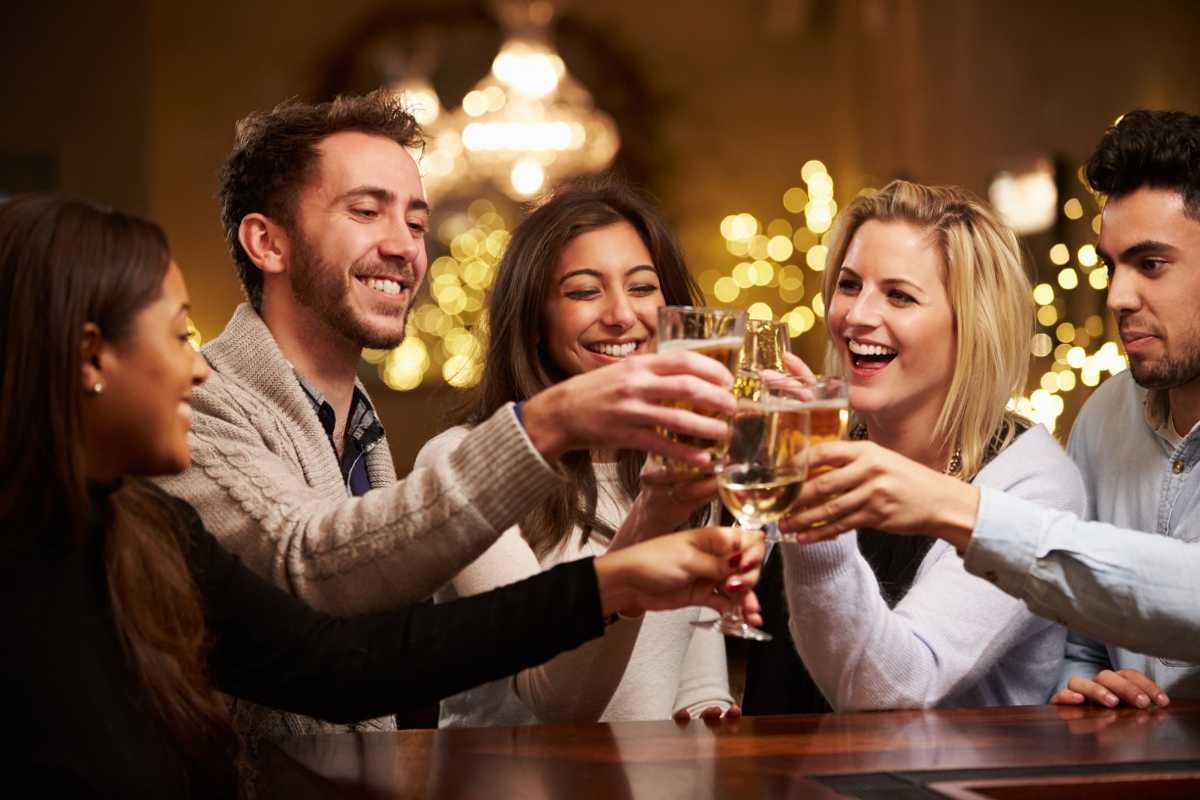 Using digital signage content is one of the most effective strategies that can help improve the experience of your clients at your bar. However, you can also use it to promote any happy hour promotions you might have.
As long as you do it right, you can take advantage of digital signage to invite more customers, boost sales, and improve their overall experience. It's basically a win-win situation at this point. But to do that, you need to employ the right digital signage strategies.
Here are some of those strategies that we can recommend:
1. Display Your Best Offers
As creatures of habit, customers tend to order the same drinks and food over and over again. You can't really blame them – after all, if they like something, they will stick to it. Luckily, this is something that you can use to your advantage.
All you need to do is showcase your most recent and best happy hour specials to truly persuade your customers to learn and take advantage of them. This way, they'll be pleased that they can benefit from such fantastic offers. At the same time, you as the business owner will be happy since you'll be making more sales in return.
You can also opt to use digital posters to promote your happy hour deals and offers, though digital signage is far more effective when it comes to catching your customer's attention. Besides, it's way more affordable than using printed advertising materials.
2. Offer a digital menu
Since you're using digital signage anyway, why not make the most out of it by offering your customers a digital menu? Similar to the first strategy, you can also use digital signage to display the best menu deals you have to offer during a happy hour session.
By doing so, you might persuade your customers to order food in addition to drinks. Who knows? They may have gone to your bar with no intention of eating but chose to order anyway because they were tempted by your advertisement.
Ideally, you want to display your menu in HD format to make the food as mouthwatering as possible. Also, make sure to design it in a way that can tempt your guests to order. You can use a custom slideshow maker for this process.
3. Display live sports events
If most of your customers are a fan of sports, you can use that to your advantage by displaying live sports events on your digital signage. You can do this by highlighting updates from recent sports events around the world.
Whenever possible, try to focus on various sports and events to cater to customers to most of your customers. You can even take it up a notch by providing sports-related quizzes for your guests to answer.
4. Use it to announce special events
You can also use your digital signage to promote various special events and tell your customers about them. In addition, you can personalize the message on your digital signage to wish a client a happy birthday upon request. This will give the idea that the business you run genuinely cares about its customers.
5. Put up a social media wall
You can leverage social media for this one. By putting up a social media section, you can encourage your guests to post about your bar's happy hour promotion on their social media accounts.
To do this, you can display social media feeds on the TV and put a QR code so your guests can share their happy hour experience with their social network. You may even give discounts to customers who leave reviews on your social media page.
6. Showcase new food and/or drinks
If you have new food and drinks you want to offer during happy hour, you can use your digital signage to display them. Just make sure that you emphasize they're new so your customers will be aware of them. On the other hand, if you don't have something new to offer during your bar's happy hour, you can just feature a favorite item instead.
7. Advertise an upcoming match
A lot of people who go to the bar during happy hour are up for some live sports events. This strategy ties into the second one of this list. This time, you can use your digital signage to advertise a major match that's about to start soon.
You can place your digital signage outside to notify passers-by that you'll be covering the match as soon as it happens during happy hour. This is a great opportunity for you to reel in new customers who will be happy to order food and drinks from your bar just to get the chance to watch their favorite event.
The Bottom Line
Needless to say, digital signage can greatly help promote your bar's happy hour or just about any other event. It's effective, cost-efficient, and fully customizable. If you don't know how to make one, go to PosterMyWall, use their digital signage templates, and you'll be ready to go in no time!